Redgate Primary Academy's Communication, Speech and Language Lead, Rebecca Stevenson, has been awarded a level three certificate in children and young people's communication.
Rebecca works with children at Redgate Primary on a one-to-one basis to support them with their communication needs. She is the first person working in special educational needs across the Diverse Academies Trust to receive this qualification.
Alongside running Makaton signing classes and resourcing other activities, Rebecca provides valuable support to parents. Using tools like tailored timetables and aided language boards, she ensures that the children's work on communication can continue at home.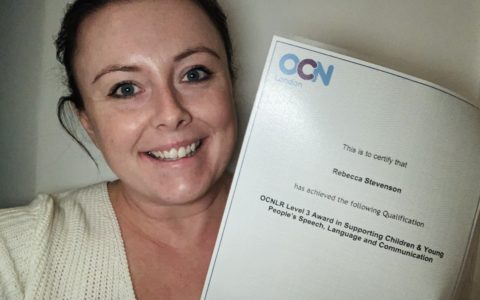 The qualification from OCN London has given Rebecca the specialist skills and knowledge she needs to expand her support to Redgate's children and parents. If your child attends Redgate Primary and you'd like additional help, contact Rebecca directly: rstevenson@redgateprimary-ac.org.uk.