East Leake Academy student company, Recycled Time, were crowned Nottinghamshire Young Enterprise winners on 8 May, at the county finals held at the University of Nottingham.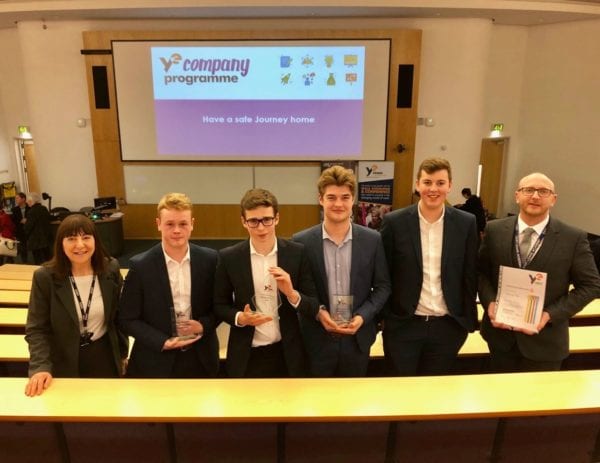 This is the seventh year the academy has taken part in the Young Enterprise programme, which challenges young people to design and create a product or service and market this to make a profit.
Recycled Time is made up of year 12 students, and its members formed the actual company, opened a business bank account and had weekly meetings with the academy co-ordinator and business advisor provided by the YE project.
Our winning team attended various markets and hired stalls in order to promote their company and product, as well as developing a website and social media accounts for their business.
East Leake Academy's Young Enterprise co-ordinator, Ginnie Arnone-Youlton, said: "I am so proud of the team and was beside myself with joy to see them get through to the regional finals – we have never reached this stage before."
Recycled Time will now go on to the regional finals on 4 June 2019, where they will compete against the county winners from Leicestershire, Lincolnshire and Northamptonshire.
Find out more about Recycled Time by visiting: www.recycledtime.uk