Applications for School Direct places opened in October and already more than 36 people have applied for the teacher training course at Trent Valley Teaching School Alliance (TVTSA).
The teaching school, which is part of the Diverse Academies Trust, has seen applications increase by 47% compared with 2019's figures at the same time last year.
Serena Sellick, Teaching School Leader, said: "We are absolutely delighted to have received so many applications from people eager to start a career in teaching. It is no surprise that so many people want to get into teaching – it is a rewarding career in which no two days are the same."
School Direct is a pathway into teaching that allows candidates to train in a school of their choosing with the expectation that they will go on to work there on completion of the programme.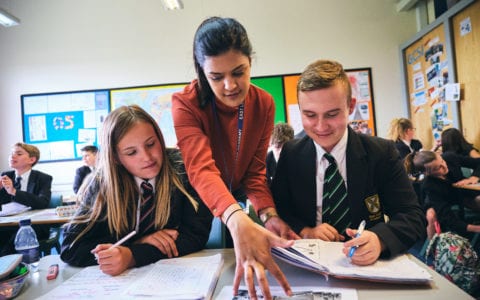 Trainees typically spend four days per week in school, working alongside outstanding teachers, and one day per week at university. At the end of the course, candidates gain a post-graduate certificate in education (PGCE) and credits towards a masters qualification.
Claire Hallam, Lead on Initial Teacher Training (ITT), said: "I'm looking forward to welcoming  the next generation of teachers to the programme. With so much support available for new teachers, now is a great time to join the profession."
There is still time to apply for a place in 2021/22. Find a full list of vacancies at schools overseen by TVTSA here, along with information and guidance on how to apply.