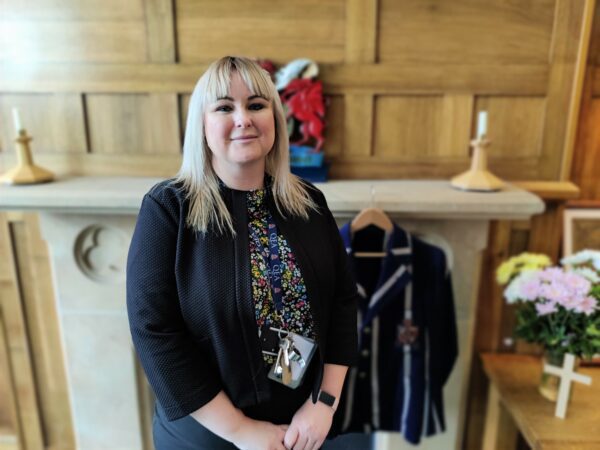 Queen Elizabeth's Academy, part of the Diverse Academies Trust, today kicked off their anniversary celebrations with a special assembly marking 460 years of education.
The assembly was a far cry from the Mansfield school's humble beginnings in 1561, with the event going live on their digital channels at 12.15pm today. Guests were invited to watch the assembly together at this time, with viewers tuning in from across the world – some former students set their alarms to watch from as far afield as America and Australia. Closer to home, several primary schools broadcast the assembly to their pupils, together with current QEA students, parents, staff, governors and trustees showing their support by watching at the same time from their homes and workplaces.
The video was filmed across various parts of the academy, with contributions from past and present students and staff, including academy principal Mrs Willmot speaking about the very special history of Queen Elizabeth's Academy. The history of the academy was also highlighted with a selection of 'Old Elizabethans' from years gone by outlining their experiences of being at Queen Elizabeth's.
Academy principal Kimberley Willmot said, "We were delighted to be able to celebrate this important milestone in Queen Elizabeth's Academy history with our full community, including those people who have benefitted from being students here in years gone by. It has been a difficult 12 months for everyone, and we hope to have shared some positivity and light today.
The assembly marks the start of our celebrations of this landmark, with further events planned for later in the year – we hope to be able to celebrate in person with our community, should restrictions allow, but will continue to connect virtually until the time that we are able to gather together in person.
There are few other schools in the country that can boast such heritage and longevity, and all staff are proud to work in our historic school. Our future plans are for the academy to grow and develop, as we continue the many years of providing education, opportunities and development for the children of Mansfield. We thank our community for their support over the past 460 years, and know there will be many more to come!"
David Cotton, CEO of Diverse Academies Trust commented, "Since Queen Elizabeth's Academy joined the Trust in 2016, they have made great strides and progress. Community is at the heart of the Trust's mission statement, and the local community in Mansfield have been so important to Queen Elizabeth's throughout their long history. We look forward to celebrating this impressive milestone with them throughout 2021, and hope to welcome everyone back to the academy site when we are able to do so."
If you were unable to see the video's premiere, you can now watch on-demand at https://youtu.be/r2Oot-RZQrM