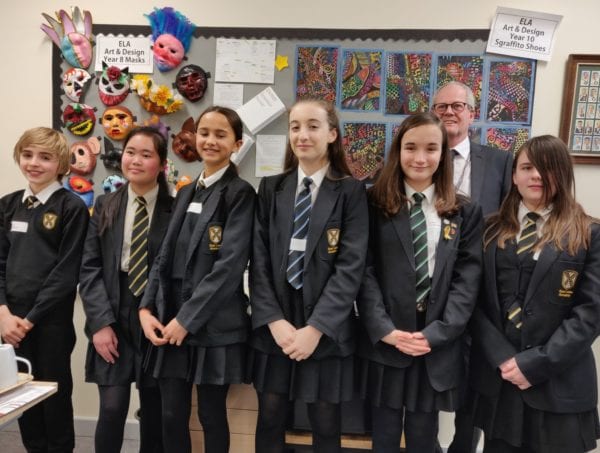 On the 12 March, the Diverse Academies' head office team were delighted to be joined by a number of talented students from East Leake Academy – who came to discuss and see their work, which was recently installed in the trust CEO's office.
The group of students were invited to spend the morning at the Diverse Education Centre in Retford by Chris Pickering, CEO. There was a great deal of discussion about the students' work and how they were enjoying their time at East Leake. Mr Pickering also heard from them about their future plans – with all students sharing their career aspirations, ranging from jobs in teaching and law, to art and archaeology!
"It was a real pleasure to meet the students behind the fabulous work displayed in my office. Where once blank, magnolia painted walls stood, there is now an array of colour and prose! I was very impressed by the impeccable behaviour of the students, and also of their wider interests in how our organisation works to support their education."
Chris Pickering, CEO
During the course of the morning, the students had the opportunity to find out more about the role of a CEO and how it supports all academies within our trust, which has over 8,500 students. Mr Pickering was also joined by a number of operational leads, who spoke about how their teams work. The students asked some great questions, deepening their understanding of how various business functions work, including HR and IT, and covered topics such as the importance of statutory compliance and safeguarding.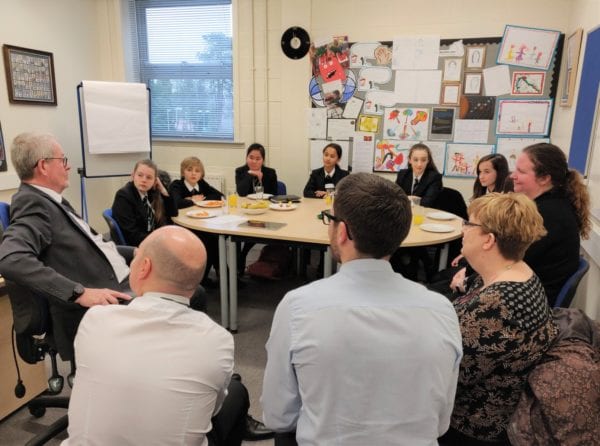 The visit ended with a tour of the trust headquarters and a photo opportunity as the students saw their work in-situ. Thank you to the staff and students from East Leake for joining us – we hope you found it interesting and enjoyed seeing your work proudly displayed.