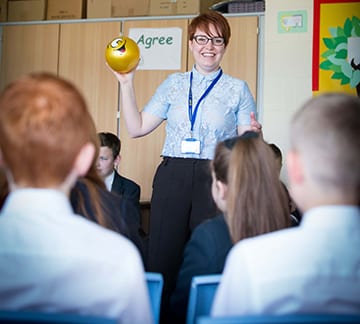 Nottinghamshire-based free school bid set to provide specialist support for vulnerable children
A new 'free school' bid led by the Diverse Academies Learning Partnership (DALP) – a Nottinghamshire-based multi academy trust – is set to address the quality gap in educational provision for vulnerable and disengaged children across the region.
All schools have a responsibility to ensure that every child and young person has access to high quality education. Alternative provision – education provided outside of mainstream settings – caters for pupils where the conventional approach to education has not worked or where pupils have a range of complex needs that a traditional classroom setting cannot accommodate.
The national quality of alternative provision has come under scrutiny in recent months and the East Midlands has been identified by the Department for Education as insufficiently meeting the needs of all pupils in the region. In response, the proposed Diverse Alternative Provision Academy (DAPA) will take pupils from September 2018 in key stages 1 to 5 from across the area.
DALP deputy chief executive officer and project lead, Debbie Clinton said, "For too long, the needs of some of the most vulnerable and disengaged pupils have not been adequately met. Our bid reflects a relentless drive by the Diverse Academies group to ensure all children and young people become resilient, successful and well-qualified adults. We are committed to delivering quality alternative provision, which discovers, nurtures and develops the potential in all of our pupils, in a secure and supportive environment."
DAPA will provide places from short term interventions to permanent placements, with programmes aiming to engage young people through a mixture of high level academic and vocational subjects, combined with the very best extra-curricular activities. DAPA will focus on building pupils' self-esteem and aspirations. A dedicated key worker for each child will also help ensure strong progress both academically and socially, with the aim of the pupil returning to mainstream education when they are ready.
Operating on a 'hub and spoke' model, with a specialist central team in Hucknall and outreach facilities across the region, DAPA will be able to facilitate effective progression through the key stages and onto further education or employment.
As part of the bid process, senior leaders from local authorities, trusts, schools and academies across the region are being invited to attend an event on 1 March 2017 at the Hucknall Sixth Form Centre, Hucknall, to meet the project team and find out more.
Further information is available at www.dapa-ac.org.uk/events/commissionersevent.