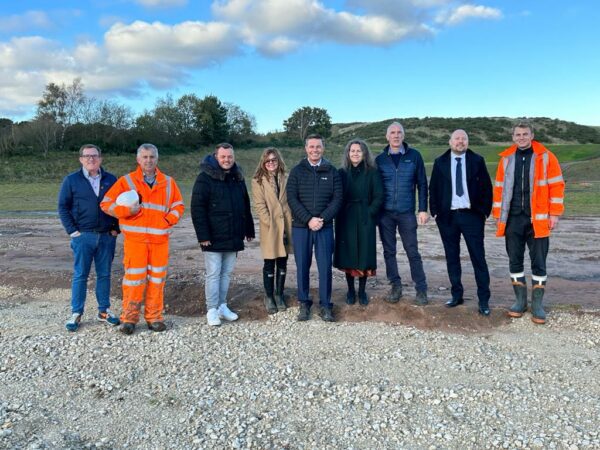 This month, the team from Diverse Academies Trust were welcomed by developers Harworth Group to undertake a site visit at the location of where a new 210-pupil primary free school will be built and which is set to open its doors in September 2025.
Following a successful application process through Nottinghamshire County Council, the Department for Education gave their approval for Diverse Academies Trust to sponsor Thoresby Vale Primary Academy in Edwinstowe, Nottinghamshire. The team have since been working closely with partners at the council and Harworth Group to bring their vision to reality.
The school will be situated on a former colliery site which is being transformed to include a new 350-acre country park comprising 800 new homes, a local centre and commercial space, and will offer places for children from reception class to year 6.
David Cotton, chief executive officer at Diverse Academies Trust said: "With the plans for the new forest school style building approved and an access road now in place, we were delighted to be invited to view the site as a team. It's a wonderful space for a new school to be developed and it's going to be an amazing facility for the children of the local community. It was also a pleasure to meet with the developers and see how our plans are set to become reality."
Cat Thornton, chief education officer for the Trust added: "This new primary school will draw on its surroundings and will be steeped in forest school philosophy, teaching and learning, whilst also following the statutory framework for the early years foundation stage and national curriculum.
"Our ambition is to offer a child-centred environment which provides learner-inspired, hands-on experiences in the natural environment to embed self-esteem, creativity, confidence and independence in its pupils. As a whole team, we're excited to see construction begin next summer and we can't wait to invite families and children to see for themselves in the future."
Closer to our opening date, there will be a number of events in the local community to introduce the academy team. Further information will be posted on the new academy website and social media channels, which are set to be launched soon.