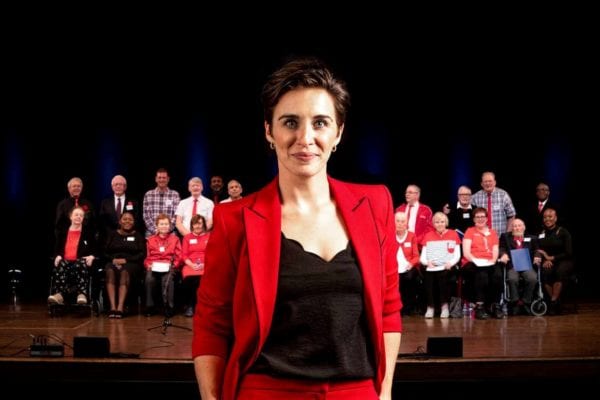 The first episode of the widely anticipated documentary 'Our Dementia Choir' is due to be aired tonight (2 May 2019) at 8pm on BBC One. This two-part programme is being presented by BAFTA award winning Nottingham-born actress Vicky McClure and promises to take us on a "deeply personal journey" to discover how music can help in fighting dementia.
While caring for her grandmother, Vicky noticed that music, in particular singing together, brought a smile to her face. And together with her local links, a member of the Diverse Academies team has a deep connection to the project. The husband of Business Development Manager Karen Bonser, Mick, was very sadly diagnosed with early onset Alzheimer's in January 2018, and was chosen to be part of the choir.
The 18-strong choir is made up of people living in and around Nottingham, all of whom are living with dementia in one form or another. The choir members have been supported by the University of Nottingham and specialists from the fields of medicine, music therapy and performance – building up to a final performance held at Nottingham's Royal Concert Hall in front of 2,500 people.
From all at Diverse Academies, we will be showing our support for Karen, Mick and their daughter Hannah by watching along tonight – we hope that you will too.