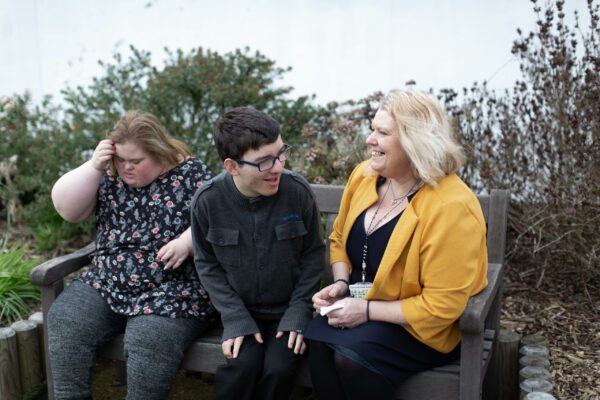 As we approach the end of another term, we are preparing to say goodbye to one of our executive principals as Pauline Corfield takes her well-earned retirement.
Pauline first went into teaching in her late 20s, juggling being a parent to two children under 5 whilst also undertaking her teaching qualifications at the University of Reading. She embarked on her teaching career with roles in schools in Reading, Slough and the West Berkshire area spanning a 10-year period. During this time, she gained experience as a leader of education, firstly in middle management and then as an upper school lead before she moved north to Nottingham.
In Nottingham, Pauline joined the Henry Whipple Primary School as deputy headteacher and was instrumental in developing the school and moving their Ofsted rating up to 'Good'. This further developed her interest in school improvement, moving to work for Nottinghamshire County Council with a specific focus on this area of education. When Annie Holgate School went into special measures, Pauline was asked to support their improvement and was subsequently asked to move to Redgate Primary School in Mansfield who had also been placed in special measures.
The role at Redgate Primary was Pauline's first headship and the first of her roles in a special educational needs school. During Pauline's tenure as head of Redgate, she has brought about many highly successful improvements and continued leading the school when it became part of Diverse Academies Trust in 2017. Since then, she has worked as principal and executive principal at both Redgate Primary Academy and Yeoman Park Academy until her well-deserved retirement.
Pauline says: "I have been so privileged to have worked with so many amazing people in some fantastic schools during my career. My passion for SEND has grown throughout my time in education, gravitating towards supporting disadvantaged pupils in every school I have been at – my time at the specials within Diverse Academies has been a mission to improve the lives and learning of children with SEND and to give them every opportunity possible.
"I have also been lucky enough to provide guidance to other academies and schools as a local leader of education to improve their provision. I have loved this side of my work and will never stop championing for the improvement of lives for children and young people with additional needs."
Pauline will be moving away from Nottingham as she heads into retirement, having bought a new property out near the Lincolnshire coast. She is supporting her local church in Nottingham to become a beacon of safeguarding good practice before she moves and will also be providing an advisory role to the Diocese of Lincoln on school improvement for disadvantaged children.
Pauline continues: "I owe a massive debt of gratitude to Diverse Academies for supporting the development of my career and to so many wonderful colleagues. It has been an amazing experience – I am full of thanks both for the opportunities I have had and to have known all these talented people."
From all at Diverse Academies Trust, we thank Pauline for her hard work and dedication to her roles and wish her all the very best for the future.