The festive season may feel a bit different this year but there are still lots of exciting things to do in December that the whole family can safely enjoy together. Our compilation of winter-themed activities is made up of suggestions from some of the primary academies in the Diverse Academies Trust- see if you can spot yours.
1 Go for a winter woodland walk
Some of the country's best known and most beautiful woodland is on our doorstep, so it makes sense to start our list with a winter walk.
Dig out your wellies because there is a lot of muddy ground to cover! The change in season brings a whole new look to this familiar territory – leafy green trees have been replaced by bare branches covered with frost-covered spider webs, and crunchy leaves on the ground.
Identify trees as you pass them with the tree ID app from the Woodland Trust. This free app helps children discover the variety of trees in their area using leaves, bark, twigs, buds, flowers and fruit. It's fun for all ages and is available to download on iPhone and Android devices.
If you're looking for something festive to do, many of the managed parks have Christmas-themed trails at this time of year, like this one from Sherwood Forest*.
Thanks to Mrs Witham and her team at Tuxford Primary Academy for this activity.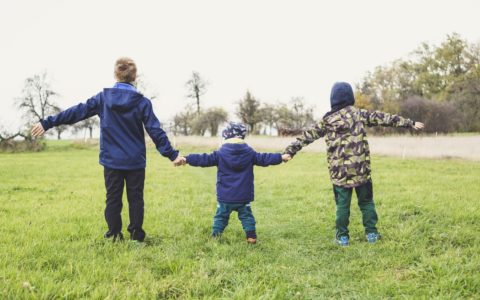 2 Enjoy your favourite Christmas film
Activity number two on our list is a chance to put your feet up because this one is all about snuggling under a blanket to enjoy a Christmas film together.
There is nothing guaranteed to put you in a more festive mood than watching your favourite Christmas movie, whether it's a classic like Home Alone, or something recently released like Netflix's The Christmas Chronicles Two – there's something for everyone!
On 12 December, CBeebies will be showing its brand-new pantomime for 2020. Children are invited to watch in their pyjamas from the comfort of their own front rooms, as the cast of CBeebies take them on an enchanting journey through 'Christmas in Storyland'.
Thanks to Mrs Kahler, and her team at Samuel Barlow Primary Academy for this one.
3 Learn to say 'Happy Christmas' all over the world
Our academy communities are made up of children from all over the world and what better way to celebrate this diversity than by learning to say happy Christmas in another language.
Surprise your friends and neighbours by wishing them a happy Christmas in their native language. You could write it in their Christmas card, or if you're brave enough, say it aloud the next time you see them!  For help with pronunciation try Google translate – there are over 100 languages available from Afrikaans to Zulu. To get you started we've listed ten of our favourites here.
| | | | |
| --- | --- | --- | --- |
| | | | |
| 1. Feliz Navidad | Spanish | 6. Buon Natale | Italian |
| 2. 聖誕快樂 | Mandarin | 7. Prettige Kerstdagen | Dutch |
| 3. Joyeux Noël | French | 8. Feliz Natal | Portuguese |
| 4. عيد ميلاد مجيد | Arabic | 9. メリー クリスマス | Japanese |
| 5. Frohe Weihnachten | German | 10. Счастливого Рождества! | Russian |
Thanks to Mr Chapman and his team at Wainwright Primary Academy for this suggestion.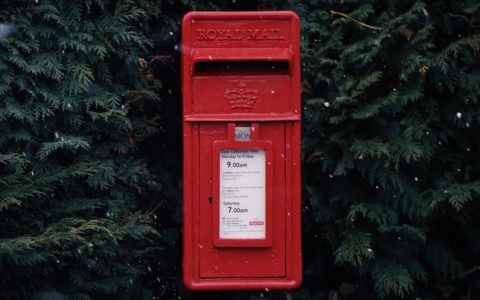 4 Eat toasted marshmallows outside
If all this is making you hungry then number four on our list might be just what you need – eating toasted marshmallows outside.
It's a campfire tradition that has risen in popularity as more people are spending time outdoors and  investing in garden firepits to keep warm. But you don't need expensive equipment to enjoy toasted marshmallows because they taste just as good roasted in the humble oven.
All you need is an oven tray and some baking paper. In five minutes, you will have marshmallows that are toasted on the outside and gooey on the inside but be careful they will be hot!
You can still enjoy eating your marshmallows outside, wrapped in a blanket. This is a great time to get in a bit of stargazing – for top tips on spotting constellations and planets, try Stargazing on the CBeebies website or for older children this article from BBC Bitesize.
Thanks to Mrs Cawkill and her team at Bracken Lane Primary Academy for this activity.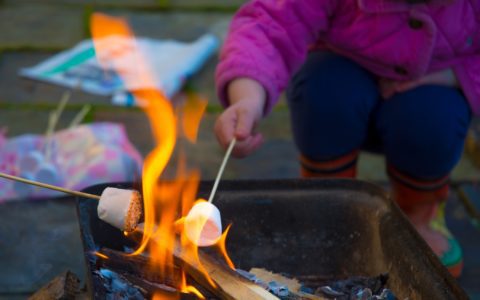 Recognising the initial sounds in words is an important skill to master for young children so this activity is a fun way to get in some practice.
The whole family can help with suggestions for an A to Z of Christmas. Older children or adults can help to write down everyone's ideas and when it's finished you can decorate it with Christmas themed drawings and lots of glitter!
For the trickier letters you may need to use your imagination and be creative. We've scoured the internet looking for a good suggestion for Z and the best we've found so far is Zzzzz for the sound you'll be making after eating your Christmas lunch.
Thanks to Mrs Hurley and her team at Thrumpton Primary Academy for this one.
We may not get a white Christmas this year but you can make your own indoor winter wonderland with some simple but effective paper snowflakes.
There is something magical about the array of patterns and shapes you can make with just some folded white paper. Here are some instructions to get you started:
Take a piece of square white paper and fold it in half diagonally to make a triangle
Fold the triangle in half to make a smaller triangle
Fold the triangle into thirds and snip off the edges to give your triangle a flat bottom
Start cutting shapes out of your triangle to make the final pattern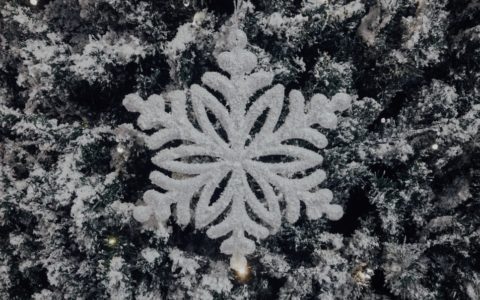 This is a quick whistle stop tour of how to make paper snowflakes – for a step-by-step guide with pictures , visit the National Trust website here.
Thanks to Mrs Newcombe and her team at Hillocks Primary Academy for this suggestion
*Always remember to check local restrictions before you set off.