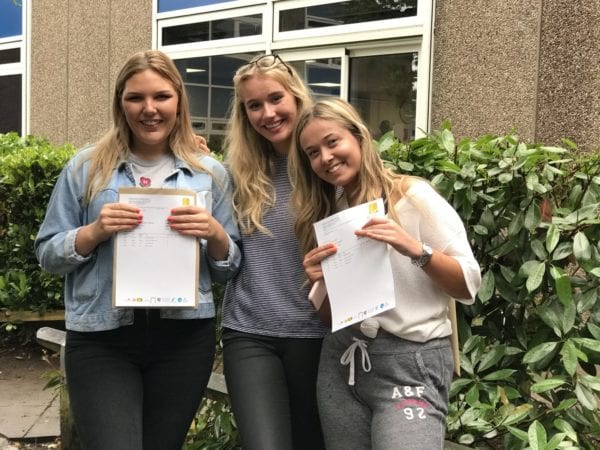 Students from the across Diverse Academies Learning Partnership today celebrated A Level results, with an overall pass rate of 87% and a third of results achieved at the top grades of A*-B. Where academies have been with the trust for 3 years or more, an average higher pass rate of 96% was attained, of which 40% at the highest grade levels of A*-B, demonstrating the longer term impact of the trust.
Chris Pickering, Diverse Academies CEO, said: "We're thrilled with this year's results, demonstrating the impact of the hard work of our students – and that of our colleagues, who each year work tirelessly to support and inspire them to achieve their goals.
"The significant changes in curriculum, coupled with exam reforms across the sector have been challenging for all and take time to embed – but these results demonstrate a solid response. We have a team of dedicated staff, who ensure our students are at the heart of what we do and leave our academies well prepared and equipped with the skills for life.
"Our drive and passion for the young people of our communities is unwavering, and so it's always a great pleasure to celebrate their successes with them. We wish all our students the very best in their next steps, whether that's into higher education, an apprenticeship or employment – and invite them to return to their academies in the near future, inspiring others to be the best they can be."
Across the Diverse Academies, there have been many outstanding individual success stories, alongside two particular academy highlights, with both East Leake and Tuxford celebrating 100% pass rates.
In Tuxford Academy, proud student Holly Fender achieved straight A*s in psychology, religious studies and sociology, and will be attending Newcastle University to study psychology. Fellow sixth former Ryan Dalby gained A* grades in maths, further maths and physics, and an A in computer science. He will now study maths at the University of Bath. And Lara Willers received As in maths, further maths and physics, securing her a place the University of Sheffield to study aerospace engineering.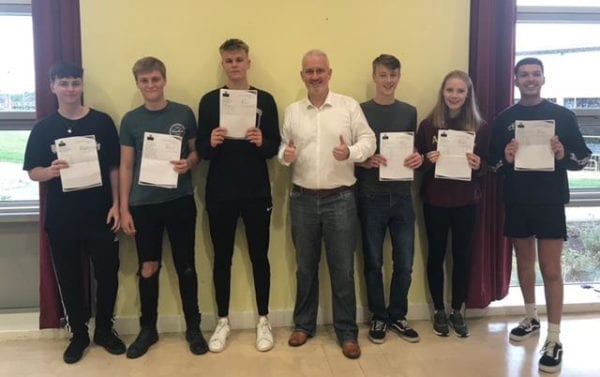 East Leake student Jack Cobb achieved A*, A, A in biology, chemistry and maths, and will now go on to study maths at St Andrew's. Jack said: "I'm so pleased with my results and can't wait to take up my place at St. Andrews. I have worked really hard for my A Levels and am just so pleased that the hard work has paid off." Abigail Hart, also of East Leake achieved A*, A*, A*, B in biology, maths, psychology and German, and will head to Birmingham University to study psychology. Alexander Howes gained the academy's top results of A*, A*, A* in maths, further maths and physics, and is taking a year out to work and travel.
Amongst the students celebrating at Queen Elizabeth's was Klinta Eisaka who achieved superb results with A* and C in her A Levels (extended project qualification, finance) and three Distinction* grades (applied law, physics). Klinta is going on to study law at the City of London University, which is particularly impressive considering that she only moved to England when she was 10 years old and without speaking the language. She said: "I can't believe it! I really want to thank the academy and my teachers, as I couldn't have done it without them."
At Walton Girls' High School, where the pass rate was an impressive 98%, sixth former Rhianna Richardson secured a place at Exeter University to study zoology following her results of A* B B. She said: "I am so pleased with my results! It was a lot of hard work but totally worth it. I couldn't have got there though without the support of my teachers at Walton." More success came from Isabella Osbon who achieved grades A B B and will be heading to Leeds University to study mental health. Isabella's passion for the subject led her to choose the course and she has worked as the academy's mental health ambassador during her time in the sixth form. Isabella commented: "The area of mental health is an area we all need to put our hearts into – it needs wholehearted, strong people to enter the field. I am so happy with my results which mean I can take up my place at Leeds and pursue my passion."
National Church of England's Academy also saw a number of notable individual successes, including top performing student Juliet Smith, who achieved a hugely impressive set of results with A*, A*, A in biology, chemistry and history. Juliet will be going to study biology at the University of Sheffield, and said of her achievement: "I am so pleased with my results and knowing that all my hard work has paid off – it really wasn't what I was expecting. I'm excited to go on to study biology now as this is something I'm very passionate about. Thanks to all of my teachers for their help in supporting me to take this next step!" The most improved National student was Alex Tennant with three A grades and a B and which means he will be now going to study physics at University of Nottingham.
One in five students at Retford Oaks Academy achieved a top grade of A*-B. There were a number of inspirational stories on the day, including Mary MacMillan who achieved an A in English literature and language, a B in history and a B in sociology. She said: "I am so pleased with my results. I am now going to the University of Hull to study international politics. My aim is to work in Westminster and then for the Royal Family."
Successes at The Holgate Academy included Megan Kirk who secured a Distinction* in health and social care, B in biology and B in psychology, and will be off to Sheffield Hallam University to study psychology. Megan said: "I'm so delighted with my results and can't wait to take up my place at Sheffield Hallam. All the hard work certainly paid off!" Fellow student Charlotte Scott also got the results she needed for a place at Lincoln University to study international relations and politics. Charlotte said: "I got an A* and three B's and am just so happy with my results. It's been hard work but this will hopefully set me up for a great future and career. I'm thankful for my teachers for their support in helping me get this far."