Transition – a critical time for students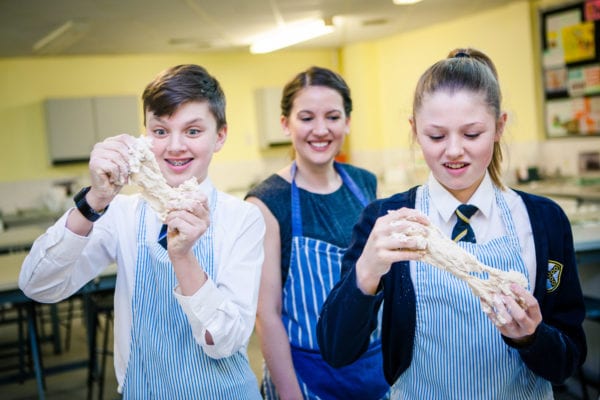 Moving from primary to secondary school is a significant event in every child's educational journey.
Most students move to their new environment and thrive on the challenges and varied experiences that secondary offers. They can find it both exciting and scary going from being the oldest in the school to the youngest, from moving around a familiar environment to a larger and unfamiliar place, and from being well-known by many teachers to being relatively unknown.
For some students, however, it is a wrench to leave the security of their primary school. They can lose their connection with school and learning at this time. That is why it is vitally important to make the transition a positive experience for all students.
Helping primary school pupils make a successful transition to our secondary academies is something that we have always done across Diverse Academies. We ensure high quality and effective transition by providing:
information evenings
orientation events
transition weeks
individual visits
subject taster sessions
'Academy in Action' days
Immersion days
'It was really useful to see the next step for our children and see how what we teach is built on at secondary.'
Principal, Thrumpton Primary Academy
It is not uncommon for secondary staff to see themselves as starting from scratch. Similarly, some primary teachers may not see the need for anything more than a 'handover' at the end of year 6.
Through our immersion days, primary and secondary teachers are actively involved in exchanging a variety of information, such as:
curriculum
pastoral systems
homework
extracurricular visits
teaching and learning
outcomes and progress
the academy day
Our programme of immersion days take place throughout the academic year. The day involves 'learning walks', meetings with staff and with students, plus Q&A sessions – and can also be tailored to individual requests to suit a particular focus. This means that primary teachers can confidently inform their students about life in secondary school, and secondary colleagues can challenge students to take the next steps in their learning.
'We are buzzing with ideas. Today has allowed us to see a totally different environment, reflect and consider new strategies to improve our current setting.'
Evolve Trust
Our immersion days have been a great success, and have given staff from both Trust and other secondary, primary and special settings the opportunity to fully experience what life will be like for their students when they begin the next phase in their education.
Find out more and book your place
Our Immersion Days are open to all, including colleagues from both within and outside of Diverse Academies. Please contact Elaine Charity (echarity@walton-ac.org.uk) to find out more and to book a place.